Firmware updates can be achieved one of 2 ways on an Edgemarc.
Option #1
If you are utilizing Edgeview V15, we provide a firmware upgrade server that is accessible to you. All that you need to do is navigate to your unit and select the actions drop down. In here you will see an Upgrade Firmware option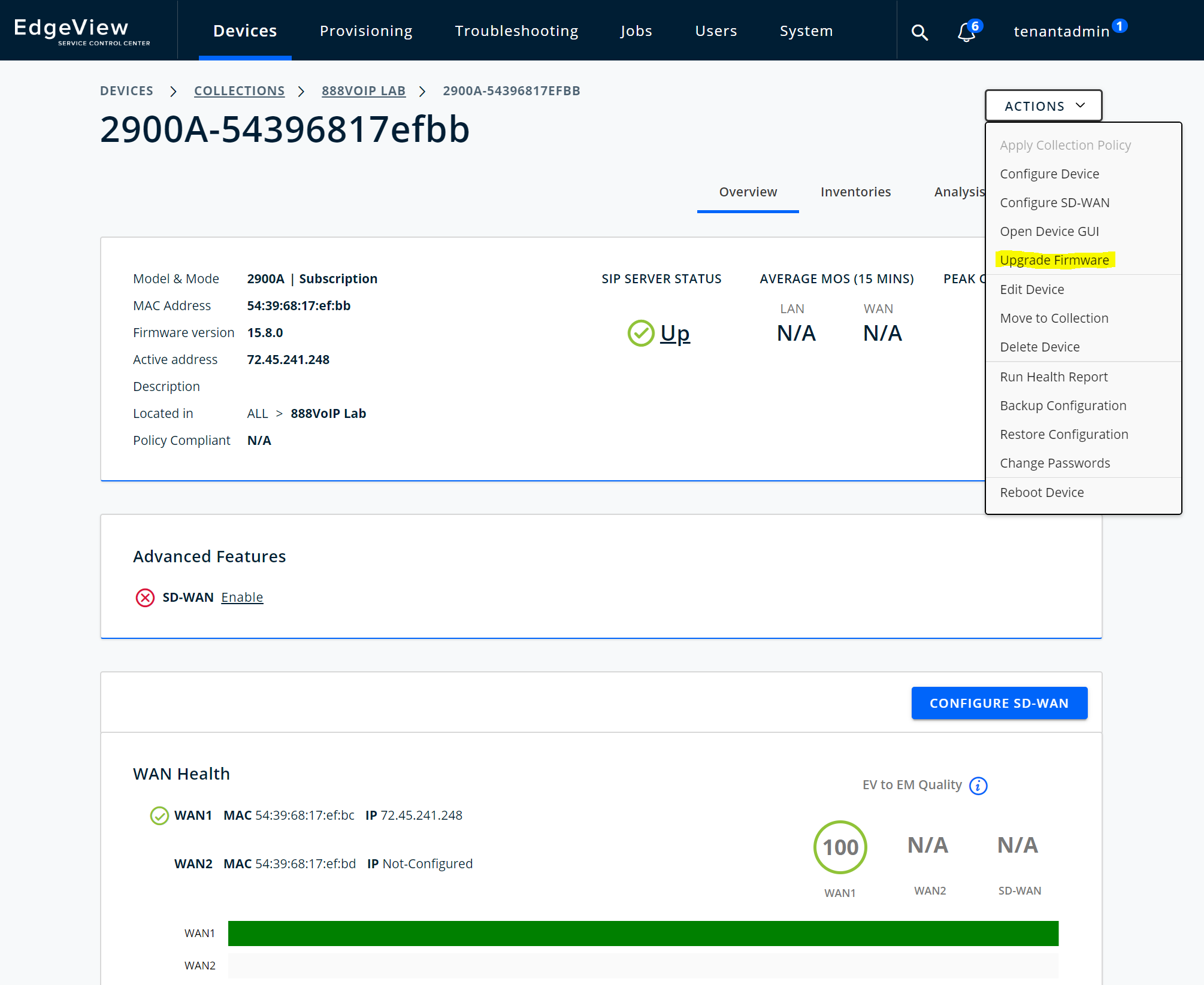 This will give you the ability to upgrade/downgrade to any firmware that we have available on our server and mapped for your unit
Option #2
If you are utilizing Edgeview V14 or just need to directly do a firmware upgrade on the unit itself, this can be done by navigating to admin --> upgrade firmware on the unit in question.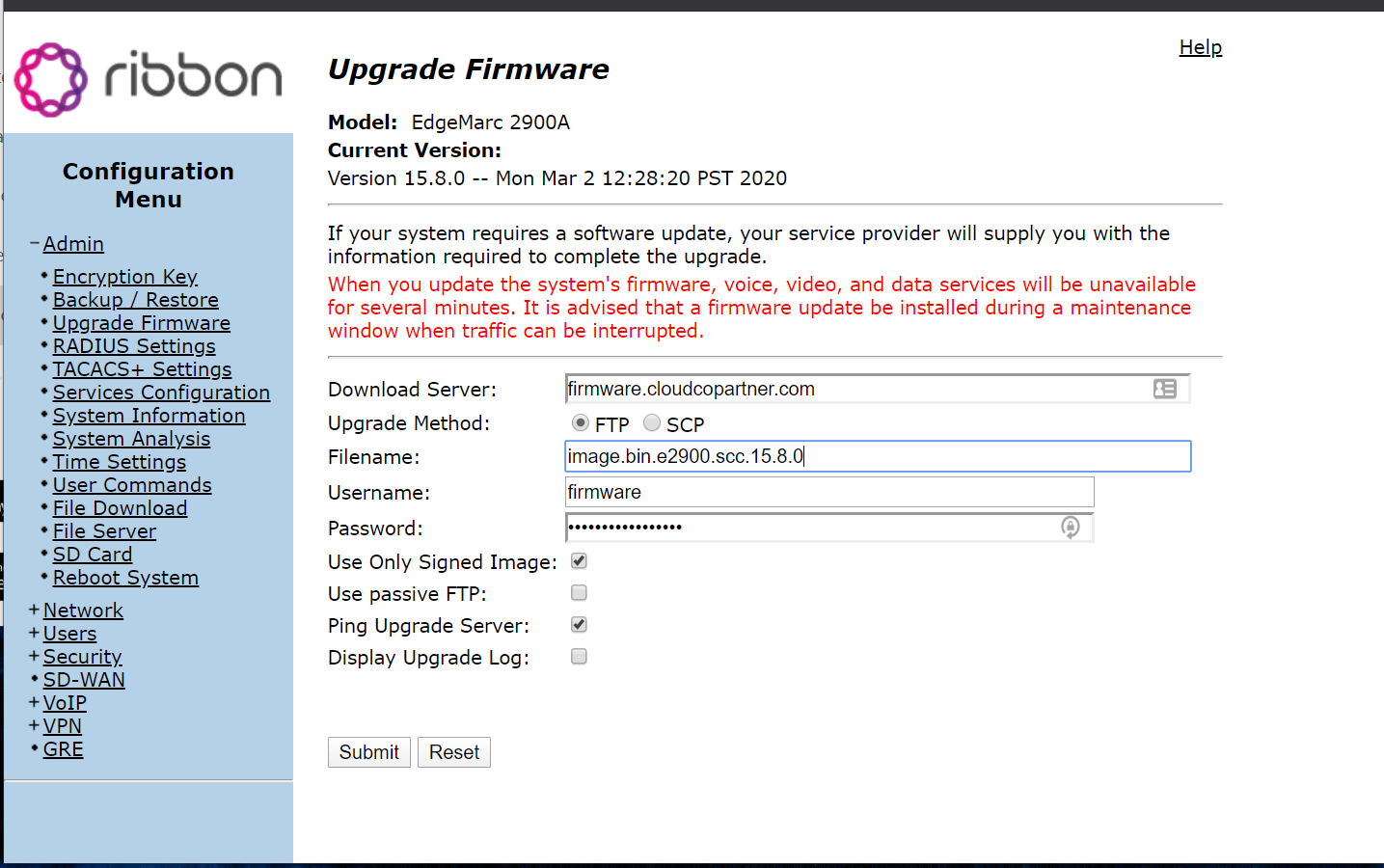 On this page you will need to define a download server to install your firmware. We operate one for our Edgeview V15 server and provide access to it here as well. Details are below.
Download Server: firmware.cloudcopartner.com
Upgrade Method: FTP
Filename: Please See Below
Username: firmware
Password: K53zq8HfgVd8bp9QS
All other settings can be left default.
Note: Filename is important for your firmware. For example, Cloud2Edge licensed units have a file name like this image.bin.e2900.scc.15.8.0 where as a legacy unit would have a filename like this image.bin.e2900.ewn.15.8.0
Additionally different model names have different firmware names as well. For a 4806 the filename is this, image.bin.e4806v2.scc.15.7.0
We do not have every firmware available, if you need a specific one and it is not available, please drop in a ticket and let us know and we can get it and add it to the server for you.